Page 4 of 6
Subject:   Pastor's Anniversary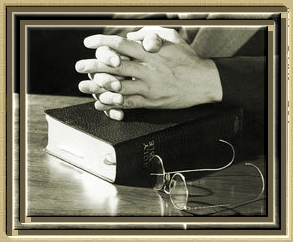 What then, is the first biblical reason for expressing appreciation to the pastor-teacher?His laboring in the ministry. There is a second biblical reason for showing appreciation to the pastor-teacher. We do it because of his…
II. OVERSEEING MINISTRY OF MATURITY (1 Thess.5:12d).
      "…We urge you, brethren, to recognize those who
     labor among you."
     Here it comes, "and are over you in the Lord…"
     What does that mean? Literally standing before the
     flock to lead them in the way of righteousness.
     There are three facets in the ministry of overseeing…
<![if !supportLists]> A. <![endif]> Oversight in shepherding/feeding the flock (1 Peter 5:1-4)
<![if !supportLists]> B. <![endif]> Oversight in preaching faithfully for the Father (2 Tim.4:1-5). To his son in the ministry. Paul said to Timothy, "I Charge you therefore before God and the Lord Jesus Christ, who will judge the living and the dead at His appearing and His kingdom: Preach the word! Be ready in season and out of season. Convince, rebuke, with all longsuffering and teaching. For the time will come when they will endure sound doctrine, but according to their own desires, because they have itching ears, they will heap up for themselves teachers;and they will turn their ears away from the truth, and be turned aside to fables. But you be watchful in all things, endure afflictions, do the work of an evangelist, fullfill your ministry."
<![if !supportLists]> C. <![endif]> Oversight in planning and projecting future advances.
A simple planning format includes the following: